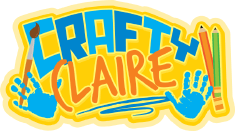 If you fancy a party with a difference, why not book one of our fabulous arts and crafts parties with Crafty Claire.
We offer a wide range of creative party experiences that your child and their friends will be raving about. This includes pottery and wooden painting, jewellery making, scrapbooking, jute handbag designing, face painting and many more crafts to suit your child's party needs.
All parties are tailored made to the age of the child and ensuring your child has fun with their friends, and can also be made bespoke to a specific theme that they love.
Party sizes are generally advised to be a minimum of 6 and maximum of 10 children and are an hour and half long, each party includes the craft time and then the children can have a glitter tattoo or face paint while the artwork is drying. All materials and protective aprons are provided and children get to take their finished art work away with them on the day.
Parties are hosted at Claire's Arts & Crafts Shop, Walton Hall, Linford, from Tuesday to Saturday. Party lunch boxes can be pre-ordered in time for your party at a cost price of £3.50 per box, each will include a sandwich, with a choice of ham, cheese or jam, a packet of crisps, chocolate bar, packet of sweets and drink. Only food and drink purchased on the premises may be consumed on the premises.
Please, however, do bring along your own birthday cake for the celebration.
Parties for teenagers/adults can also be catered for, with a wide range of crafts available such as jewellery making, plate painting and scrap booking, and again would be made bespoke to your requirements, please ask for more details.
Crafty Claire is also a qualified face painter and glitter tattoo artist, so why not arrange a party with your friends to learn the art of face painting yourself!
Give us a call today and start getting creative!